About Smeransh Foundation
India is getting closer to becoming a superpower and one of the top 5 largest economies in the world. Yet, there are still millions of underprivileged people in India who sleep hungry and are void of basic personal hygiene – the root cause of many diseases. There is no exercise better for the heart than reaching out for their upliftment. Smeransh Foundation started with a profound belief that we can make a big difference in the lives of the underprivileged if there is a TRUSTED and EFFICIENT way to create a bridge between donors and beneficiaries.
The biggest satisfaction quotient is when you can spread happiness and light a ray of hope in people of the society who are less privileged than you. Much more needs to be done.
Help Wholeheartedly.
Millions of fortunate souls like you are willing to help but are concerned mainly about three things.
Are the beneficiaries genuine
How much of my actual donation goes towards helping the needy?
What is the impact of my donation?
At Smeransh.org, we ensure that all the beneficiaries are on board after strict due diligence and documentation process. 100% of what you donate reaches the beneficiary of your choice as there is no fees or commission charge to the donor or the beneficiary. Each donor gets to see the proof of impact transparently as he/ she receives pictorial evidence of the delivery.
We aim to make India hunger-free and disease-free by impacting the lives of underprivileged children, men, women and elderly citizens of our country. Smeransh Foundation is a transparent, online platform with zero fees or commission charged to donors or beneficiaries to take care of the basic food & hygiene needs of orphanages, old homes, shelters and schools in India. At Smeransh Foundation, we operate with complete transparency and ensure 100% of what you donate reaches the beneficiaries.
Mission : To empower people to be the 'Change Makers' who believe in supporting the underprivileged and make an impact in the area of food and personal hygiene by ensuring complete trust and transparency across our organization and partners.
Vision : To enable a world where no one sleeps hungry or is devoid of basic personal hygiene.
Changemaker & Founder
Entrepreneur who has piloted multiple businesses over the last 12 years and a Philanthropist at heart.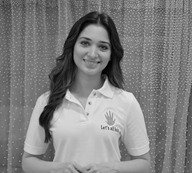 Change Maker & Chief Social Impact Maker
Tamannaah is a humanitarian, actress & role model. She is as passionate about the community as she is about her career. When she is not working, she prefers to hang out with friends & family.
Change Maker & Head of Operations.
16 years of rich experience in Supply Chain Management in leading logistics & e-commerce companies in India.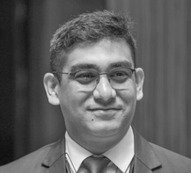 Changemaker & CMO
25 years of Branding & Communications experience, Owner of a 20 years young ad agency, with extensive experience in creating brand value strategy.